DON'T LET MEDICARE OPEN ENROLLMENT GO BY WITHOUT REASSESSING YOUR OPTIONS
Guest Blogger: Jeffery D. Stinson, Certified Elder Law Attorney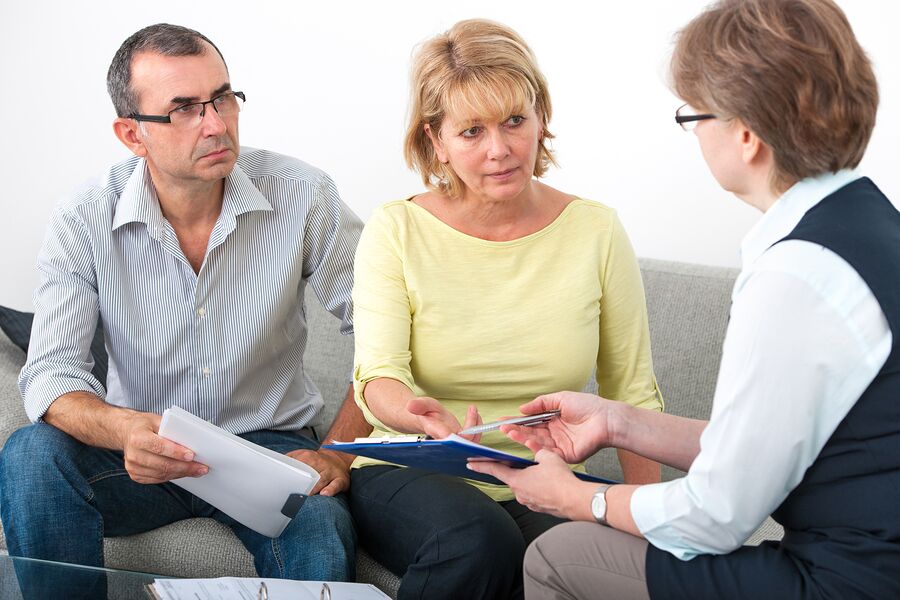 Medicare's Open Enrollment Period, during which you can freely enroll in or switch plans, runs from October 15 to December 7. Don't let this period slip by without shopping around to see whether your current choices are the best ones for you.
During this period you may enroll in a Medicare Part D (prescription drug) plan or, if you currently have a plan, you may change plans. In addition, during the seven-week period, you can return to traditional Medicare (Parts A and B) from a Medicare Advantage (Part C, managed care) plan, enroll in a Medicare Advantage plan, or change Advantage plans. Beneficiaries can go to www.medicare.gov or call 1-800-MEDICARE (1-800-633-4227) to make changes in their Medicare prescription drug and health plan coverage.
According to the New York Times, few Medicare beneficiaries take advantage of open enrollment, but of those that do, nearly half cut their premiums by at least 5 percent. Even beneficiaries who have been satisfied with their plans in 2019 should review their choices for 2020, as both premiums and plan coverage can fluctuate from year to year. Are the doctors you use still part of your Medicare Advantage plan's provider network? Have any of the prescriptions you take been dropped from your prescription plan's list of covered drugs (the "formulary")? Could you save money with the same coverage by switching to a different plan?
For answers to questions like these, carefully look over the plan's "Annual Notice of Change" letter to you.
Prescription drug plans can change their premiums, deductibles, the list of drugs they cover, and their plan rules for covered drugs, exceptions, and appeals. Medicare Advantage plans can change their benefit packages, as well as their provider networks.
Remember that fraud perpetrators will inevitably use the Open Enrollment Period to try to gain access to individuals' personal financial information. Medicare beneficiaries should never give their personal information out to anyone making unsolicited phone calls selling Medicare-related products or services or showing up on their doorstep uninvited. If you think you've been a victim of fraud or identity theft, contact Medicare.
Here are more resources for navigating the Open Enrollment Period:
Medicare Plan Finder, which helps you find a plan to match your needs: www.medicare.gov/find-a-plan
Medicare coverage options: https://www.medicare.gov/medicarecoverageoptions/
The 2020 Medicare & You handbook, which all Medicare beneficiaries should have received. The handbook can also be downloaded online at: medicare.gov/forms-help-resources/medicare-you-handbook/download-medicare-you-in-different-formats
The Medicare Rights Center: www.medicareinteractive.org
Indiana State Health Insurance Assistance Program, which offers independent counseling: https://www.in.gov/idoi/2495.htm

Jeffery D. Stinson is Certified as an Elder Law Attorney (CELA) by the National Elder Law Foundation, a distinction held by only a handful of lawyers in Indiana.
For almost 20 years, he has focused on elder law, estate planning, long-term care planning, Medicaid planning, Veterans Affairs benefits planning, special needs planning, guardianships, and estate administration. You can reach Mr. Stinson by email at Info@StinsonElderLaw.com or call him at (317) 622-8181.
If you or an aging loved-one are considering

 Home Care in Indianapolis, IN

, please call the caring staff at Home Services Unlimited. Serving Greater Indianapolis Area. Call for Immediate Info & Assistance: (317) 471-0760
Etelka Froymovich founded Home Services Unlimited in 1997
As a practicing Registered Nurse, Etelka was keenly aware of a void in quality patient care that could be provided in the home. She embarked upon a journey to develop a home health care agency that would exceed all expectations and become a trusted partner to physicians and patients.

A Distinguished Career From Nurse to Director of Nursing to President of Home Services Unlimited

Etelka's distinguished career followed a logical progression to her position as President of Home Services Unlimited. She graduated as a nurse practitioner with a Bachelor of Nursing (RN) in 1972 from Meshgorya University in the Ukraine, close to where she lived with her family. She married her husband Phil in 1973 and decided in 1977 that they would relocate to the United States to be closer to family and to come to this land of opportunity. With an eagerness to continue her budding career, Etelka sat for and passed her Boards in the U.S. in 1979.

A Love and Talent for Working with the Elderly

Etelka began her nursing career in the U.S. at Colonial Crest, now part of Golden Living, where she was the In-service Coordinator, the Director of Training and Education and Director of Nursing, a position she occupied for several years.

With a group of partners, she co-founded Adept Corporation, which operated group homes for the mentally challenged. The business was successful and in 1996, Etelka sold her share to return to her roots, caring for the elderly.

In January of 1997, Etelka opened Home Services Unlimited as a fully licensed business to provide home health care. In her quest to learn to do better for her patients, she had already obtained a Masters in Healthcare Administration (MHA) in May of 1990 from the College of St. Francis. As President of Home Services Unlimited, Inc., Etelka guides the trusted, experienced care model Home Services Unlimited uses to continue providing excellent home health care.

Giving Back to the Community of Indianapolis

Volunteering for community services is a high priority for Etelka. Her memberships include the Indiana Association of Rehabilitation Facilities, Executive Women in Health Care and the Indiana Association for Home and Hospice Care, where she is a member of the Board of Directors.

Etelka has also served on the Board of Directors with Hooverwood Home, a highly regarded geriatric facility, since 1997 and as the President for 2005-2006. Through her community work, she has received several awards and accolades, including the Nora McFarland award in 2002, from the Indiana Association of Home and Hospice Care.
Latest posts by Etelka Froymovich, RN, MHA (see all)