What Causes Restless Leg Syndrome?
Martin used to fall asleep easily and sleep soundly. But, now, at age 73, he was having trouble getting to sleep because his legs felt strange at night.
He lay in bed feeling like he'd go crazy if he didn't move his legs. When he told his daughter, Melanie, about the problem, she suggested he see a doctor. Martin learned that he had a condition called restless leg syndrome, or RLS. It's a common condition that affects up to 10 percent of adults in the United States. Understanding more about the condition can make it easier for family caregivers to offer the best possible care to their aging relatives.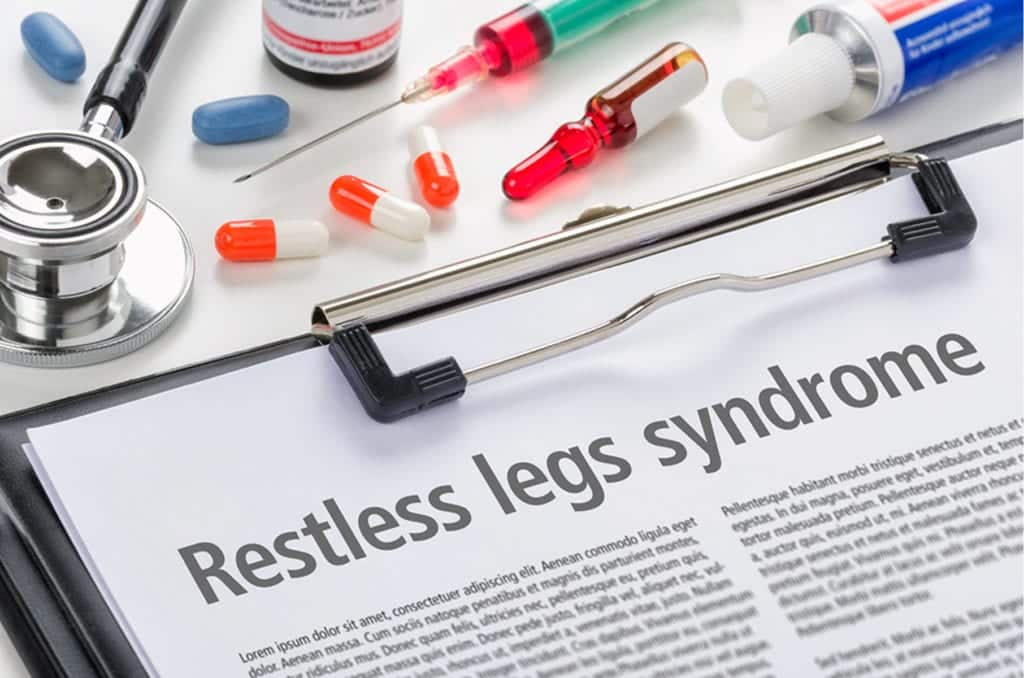 RLS Overview
RLS can start at any time in a person's life, but it usually gets worse as they get older. As in Martin's case, it can make sleeping difficult, which can make the person feel tired the next day. Tiredness can make it hard to go about their regular daily activities.
The main symptom of RLS is the uncontrollable need to move the legs. Other characteristics of RLS include:
The feelings usually start when the person has been resting, either lying down or sitting still for a while.
Symptoms are relieved by moving, such as by wiggling the legs, walking, or stretching.
The feelings mostly happen at night.
The person may experience leg twitches during the night.
Causes of RLS
Most of the time, doctors don't know what causes RLS. Sometimes it runs in families, making it a hereditary condition. In those cases, it typically begins before the age of 40. There is also some evidence that RLS is linked to a dopamine imbalance. Dopamine is a chemical that helps to control muscle movement.
Although the exact cause of RLS isn't known, there are some known risk factors that make developing it more likely. Some of the risk factors are:
Iron deficiency.
Peripheral neuropathy.
Kidney failure.
Conditions of the spinal cord.
Doctors have also determined that some medications can make the symptoms of RLS worse. Some of them are:
Anti-nausea medications.
Anti-psychotic medications.
Medications used to treat depression.
Some cold and allergy medicines.
If your aging relative suffers from RLS, some lifestyle changes can help to ease the symptoms.
Elder care can help seniors to make those changes. Elder care providers can help seniors to get more exercise, which has been shown to ease the symptoms. They can go for walks with the older adult or drive them to an exercise class. Leg massages may also help, which is something elder care providers can do for seniors. Elder care providers can also assist the older adult to take a warm bath or use hot and cold packs to reduce symptoms.
If you or an aging loved-one are considering Homecare in Westfield, IN, please call the caring staff at Home Services Unlimited. Serving Greater Indianapolis Area. Call for Immediate Info & Assistance: (317) 471-0760
Sources
Etelka Froymovich founded Home Services Unlimited in 1997
As a practicing Registered Nurse, Etelka was keenly aware of a void in quality patient care that could be provided in the home. She embarked upon a journey to develop a home health care agency that would exceed all expectations and become a trusted partner to physicians and patients.

A Distinguished Career From Nurse to Director of Nursing to President of Home Services Unlimited

Etelka's distinguished career followed a logical progression to her position as President of Home Services Unlimited. She graduated as a nurse practitioner with a Bachelor of Nursing (RN) in 1972 from Meshgorya University in the Ukraine, close to where she lived with her family. She married her husband Phil in 1973 and decided in 1977 that they would relocate to the United States to be closer to family and to come to this land of opportunity. With an eagerness to continue her budding career, Etelka sat for and passed her Boards in the U.S. in 1979.

A Love and Talent for Working with the Elderly

Etelka began her nursing career in the U.S. at Colonial Crest, now part of Golden Living, where she was the In-service Coordinator, the Director of Training and Education and Director of Nursing, a position she occupied for several years.

With a group of partners, she co-founded Adept Corporation, which operated group homes for the mentally challenged. The business was successful and in 1996, Etelka sold her share to return to her roots, caring for the elderly.

In January of 1997, Etelka opened Home Services Unlimited as a fully licensed business to provide home health care. In her quest to learn to do better for her patients, she had already obtained a Masters in Healthcare Administration (MHA) in May of 1990 from the College of St. Francis. As President of Home Services Unlimited, Inc., Etelka guides the trusted, experienced care model Home Services Unlimited uses to continue providing excellent home health care.

Giving Back to the Community of Indianapolis

Volunteering for community services is a high priority for Etelka. Her memberships include the Indiana Association of Rehabilitation Facilities, Executive Women in Health Care and the Indiana Association for Home and Hospice Care, where she is a member of the Board of Directors.

Etelka has also served on the Board of Directors with Hooverwood Home, a highly regarded geriatric facility, since 1997 and as the President for 2005-2006. Through her community work, she has received several awards and accolades, including the Nora McFarland award in 2002, from the Indiana Association of Home and Hospice Care.
Latest posts by Etelka Froymovich, RN, MHA (see all)