Choose Carefully During Medicare Open Enrollment
This article is the first of a series designed to highlight the pros and cons of Medicare Advantage plans. The Author is a former hospital administrator who spent over ten years as Executive Director of a statewide industry group dedicated to home health & hospice prior to becoming an Administrator for a home health agency. The views expressed here are intended to be factual, but I will give you my honest opinion as well.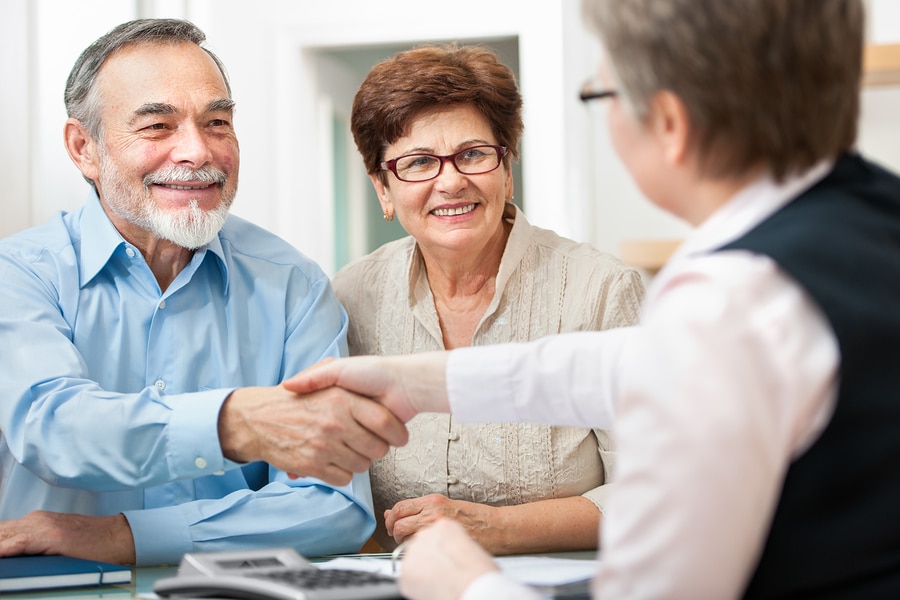 Choose Carefully During Medicare Open Enrollment
– Todd Stallings, FACHE
Medicare-eligible individuals have from October 15th through December 7th to either choose traditional Medicare or a Medicare Advantage plan. If you already have Medicare Advantage, you can switch to a different plan for the upcoming year—or go back to original Medicare.
Whether to keep traditional Medicare or the try a Medicare Advantage plan is a complicated decision. It may be that complexity that drives consumers to give up and make the simple choice. If a helpful insurance agent is offering a Senior a simple fix and tells them the price is "free", the Senior will often go along. A lot can be a stake, however, and like other aspects of life, the easy route does not always take you to a good place. Remember, Medicare Advantage is Managed Care.
Medicare Part A covers hospital care, skilled nursing in facilities, and home healthcare (partial list). Medicare Part B covers physicians' care, along with other outpatient services. Notice that neither of these cover prescriptions, which can be covered by Part D (for Drugs). Parts A & B have copays and deductibles which can be covered out of pocket or with a good Medicare "Gap" or Supplement plan. Medicare Advantage (AKA Part C) rushes in to rescue consumers with a simple package that covers AB&D wrapped in one. Medicare is actually paying the Advantage Plan the premiums the Senior pays out of their Social Security payments and sometimes much more than that. For the cheapest plans, this covers the Plan's premium, so it is referred to as "free." Some deluxe Advantage plans charge an additional amount for better coverage.

Clear as mud, right?
While it is tempting to cut through the complexity with a seemingly "free" plan there are a few details that are not often considered when first electing to switch to Medicare Advantage. The first detail is that of limited choice. Medicare Advantage is Managed Care. Traditional Medicare covers you with any provider who participates with Medicare, which is most providers. When you sign up for Medicare Advantage, you agree to only go to the providers who have signed the insurance company's contract and accepted the insurer's deeply discounted rates.
Second, Medicare Advantage is Managed Care, so your treatments are not up to your Doctor alone. Nearly every admission, home health visit, medication, etc. that your Doctor orders are scrutinized by insurance company staff whose job it is to limit claims. This often does lead to delays in receiving care. Unfortunately, this often results in essential, medically necessary services being denied. Often these denials are inappropriate, as a 2018 report by the Office of Inspector General (OIG) found. The OIG reported that the Insurers have a financial incentive to deny care and that most appeals by providers eventually were successful.
Medicare Advantage plans are a great deal when you are healthy. However, they can often still have deductibles, copays, and coinsurance. So, while the plans are claimed to be "free", they are not free of all costs. Often persons on Medicare Advantage plans seek to go back to traditional Medicare after they have been ill, as reported by the Government Accountability Office (GAO). Remember: Medicare Advantage is Managed Care.
Switching back to traditional Medicare can be a problem, so make sure you really want to deal with all that comes with a Medicare Advantage plan. As I stated earlier, you can switch to traditional Medicare during the Open Enrollment (through December 7th. However, Medicare Supplement / Gap plans do not have to accept you when you come off an Advantage plan. You will likely have to go through underwriting and if you have been very ill, you may not qualify.
Resources:
Differences between Original Medicare and Medicare Advantage
Medicare Rights Center
Unhappy With Your Medicare Advantage Plan? It's Not Too Late to Switch ConsumerReports.com
Medicare Advantage Plans Found to Improperly Deny Many Claims
NYTimes.com
Medicare vs. Medicare Advantage: Ill Health Often Leads to Plan Switch
Kiplingers.com
The Hidden Costs In Medicare Advantage Plans
Forbes.com

If you or an aging loved-one are considering Home Care in Indianapolis, IN

, please call the caring staff at Home Services Unlimited. Serving Greater Indianapolis Area. Call for Immediate Info & Assistance: (317) 471-0760
Latest posts by Etelka Froymovich, RN, MHA
(see all)