September is National Suicide Prevention Month!
All this month, mental health advocates, prevention organizations, survivors, allies, and community members unite to promote suicide prevention awareness.
National Suicide Prevention Week is the Monday through Sunday surrounding World Suicide Prevention Day. It's a time to share resources and stories, as well as promote suicide prevention awareness.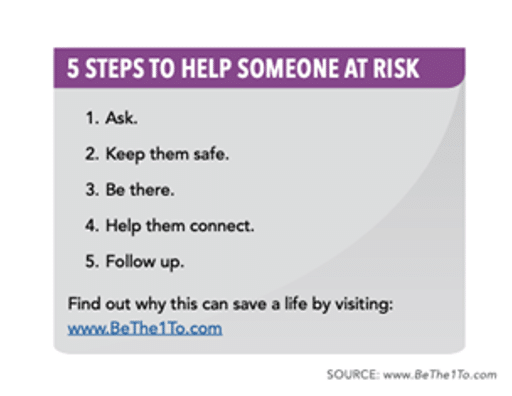 World Suicide Prevention Day is September 10.
It's a time to remember those affected by suicide, to raise awareness, and to focus efforts on directing treatment to those who need it most. 54% of people who died by suicide did not have a known mental health condition. Suicide rates went up more than 30% in half of the states since 1999.
Nearly 45,000 lives lost to suicide in 2016. Making sure the government, public health, healthcare, employers, education, the media and community organizations are working together is important for preventing suicide.
Public health departments can bring together these partners to focus on comprehensive state and community efforts with the greatest likelihood of preventing suicide. (Prevention) (CDC)
If you or an aging loved-one are considering

 Home Care in Indianapolis, IN,

please call the caring staff at Home Services Unlimited. Serving Greater Indianapolis Area. Call for Immediate Info & Assistance: (317) 471-0760
Latest posts by Etelka Froymovich, RN, MHA
(see all)